Floral
Create your own sea of flowers at home. Opt for florals.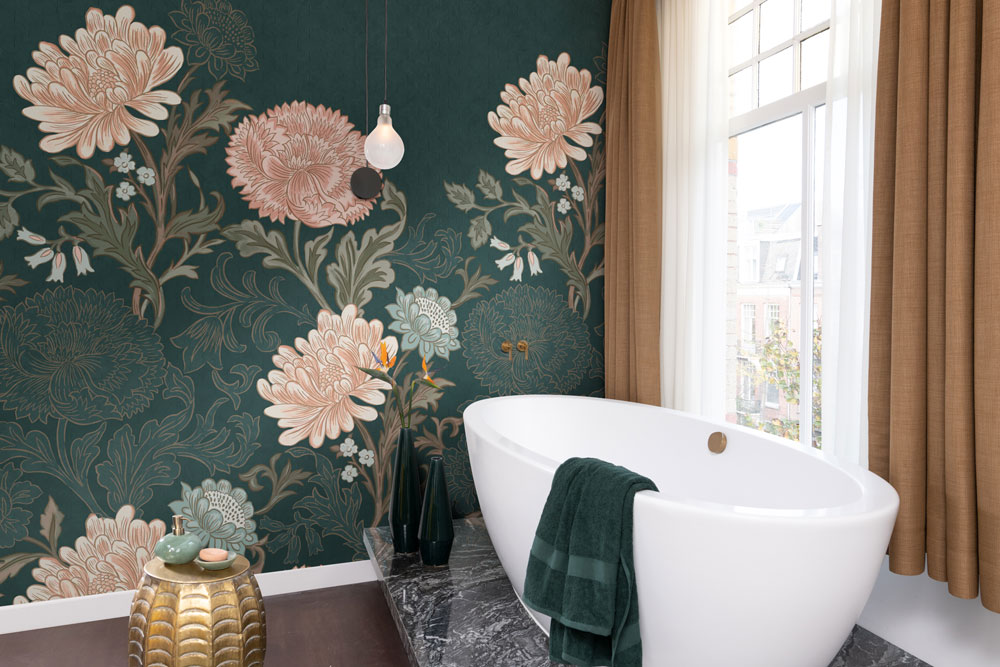 Do you love walking through fields of flowers? Then why not introduce some floral patterns to your own four walls? Here they come in classic or modern designs. Painterly bouquets of flowers will have you daydreaming away. There's no limit to the colours, either. Whether you fancy something vibrant or muted, you can give your space a feminine touch and a sense of breezy freedom. The patterns work well with imposing furniture and designer pieces with modern lines alike.
Bring the great outdoors inside with you. These wallcoverings transform your home into a scented garden, all year round.
Here you find floral inspiration: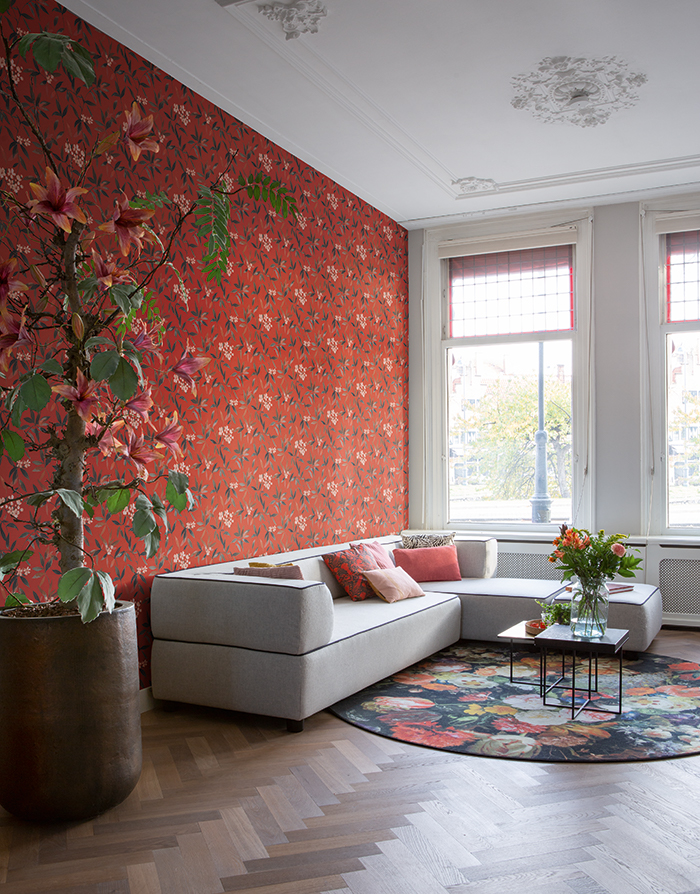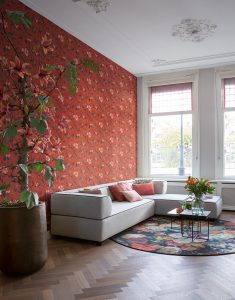 This collection has exactly the wallcoverings you need. The designs come in breezy pastel shades on a textured, fabric-feel background, guaranteeing a relaxed, cosy atmosphere. Pale pink, greyish blue, powdery beige and smoky green are all present and correct, stylishly paired with floral watercolours. A large block-striped design, a tendril pattern and a range of block-colour wallcoverings all add to the harmonious range of offerings – sheer poetry for your walls.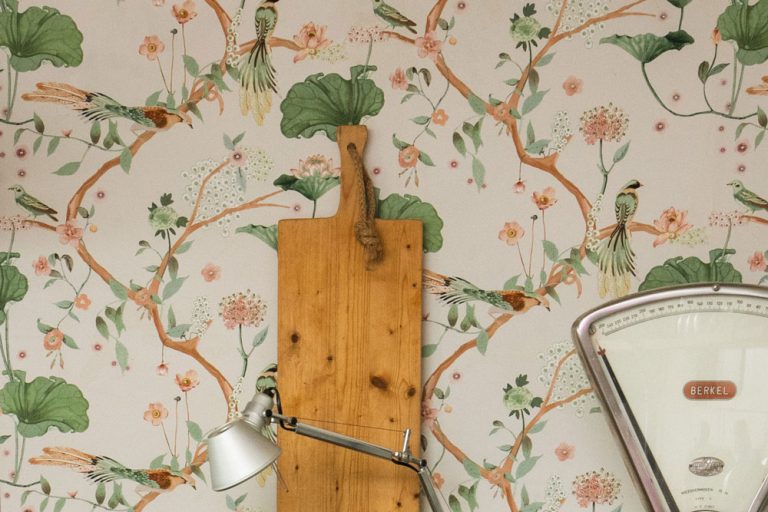 Amazing:
In this new collection, the Amsterdam design studio Onszelf has interpreted Japanese style in a very modern way. If you wish to add a touch of Asian lifestyle your home, look forward to a fine blend of urban shapes and traditional motifs. The hand-drawn designs create a powerful impression and there also some glittering metallic effects here and there. After all, a little glamour is always welcome.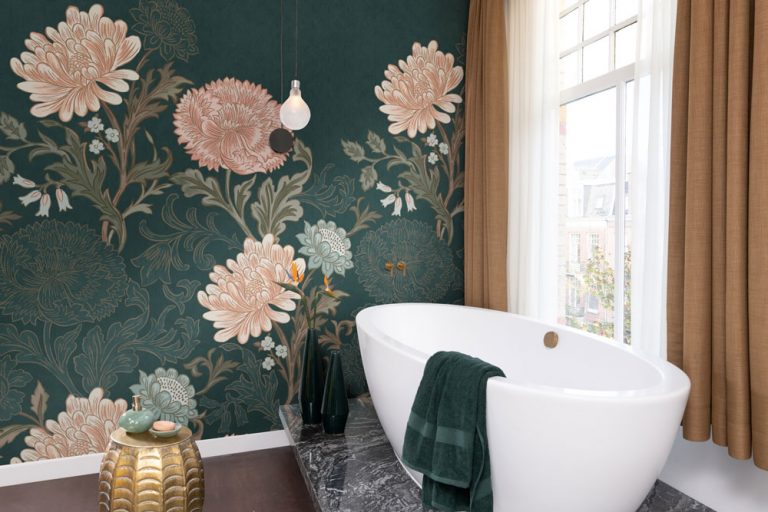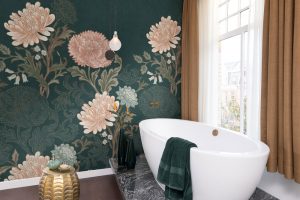 Salisbury:
Inspired by artist William Morris and the Arts and Crafts Movement, Salisbury incorporates everything that has class and conjures up a feel-good atmosphere. The selection of lush flower and leaf motifs is enormous. Carefully arranged, the bouquets create an inviting, cultivated flair – always genteel and understated. Salisbury also features graphic designs in its repertoire. Combined with the matching solid colour wallcovering, a country cottage is transformed into a stylish London loft.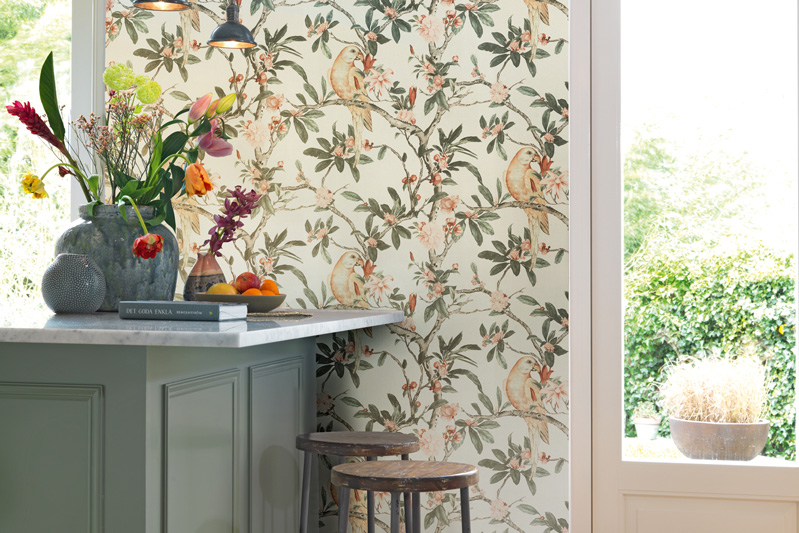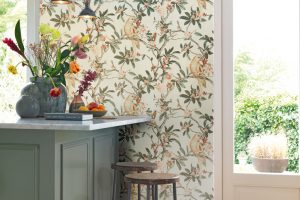 Poetry 2:
Do you simply adore fine fabrics, natural designs and discreet luxury? If so, why not take it all home with you! The repertoire of the Poetry collection features a wide range of designs that are artistic and uncluttered – whether casual or elegant, in soft natural tones or striking petrol. Reading between the wallpaper lines you'll discover delicate leaf silhouettes, golden shimmers and woven-in ornaments. There's also a clear block stripe and colourful parrot motifs. Wonderfully inspiring!