Vintage
Going back to the good old times: give your home a vintage look.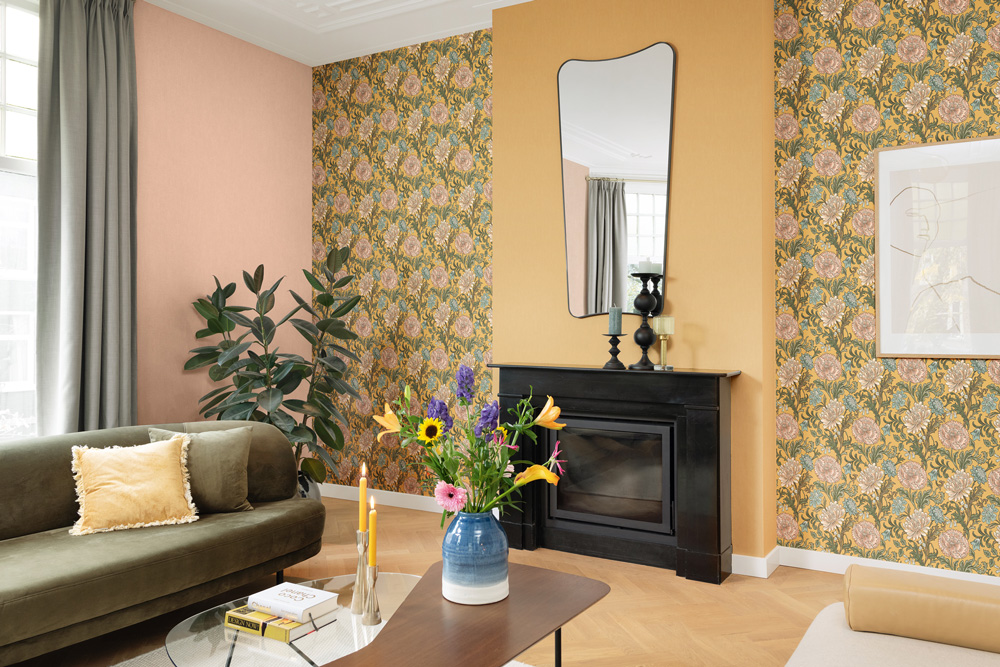 Are you a fan of period style, whether it's the 1920s or the 1970s? Then we have just the thing to introduce a dash of retro style to your home. You can create an utterly unique look with these wallcoverings, which feature faded flowers and outsize, elaborate patterns, with little scratch details and distressing here and there. This 'used' look imbues your space with a warm and cosy atmosphere, while bringing times gone by to mind.
This is an interior style for real individualists, with designs ranging from the classical to the contemporary, in shades that run the gamut from vibrant to muted. Get inspired!
You find the vintage-look here: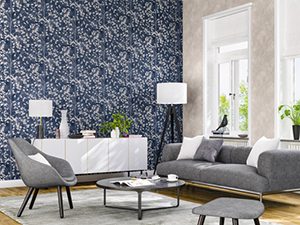 Finca:
Breathe in, recharge, enjoy nature. From now on you can do this from the sofa. Or from any other favourite place in your home. Because this collection brings us the peace and charm of Mediterranean oases.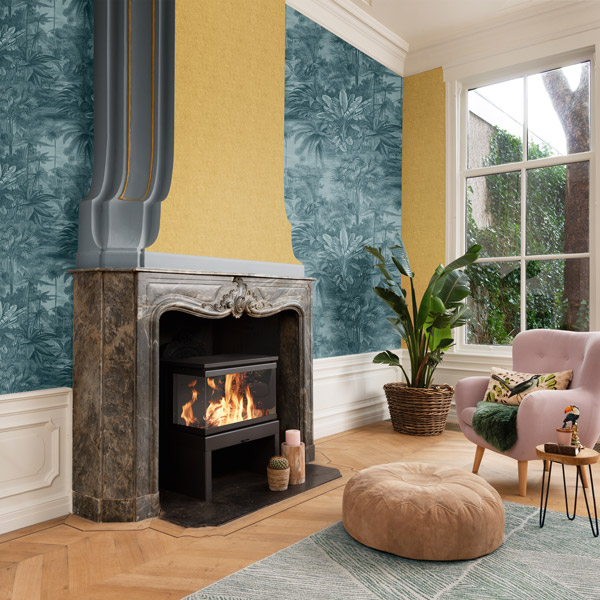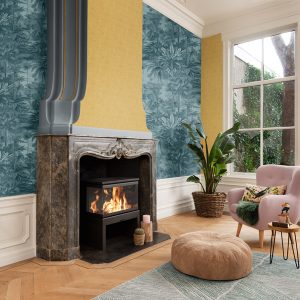 Kerala:
A dash of palatial opulence here, a touch of eastern flair there. Bring Indian style into your home. The Kerala collection offers a plethora of sensually soft wallcoverings. Sophisticated materials like brass, dark silver and shimmering mother-of-pearl catch the eye and can be found in various patterns.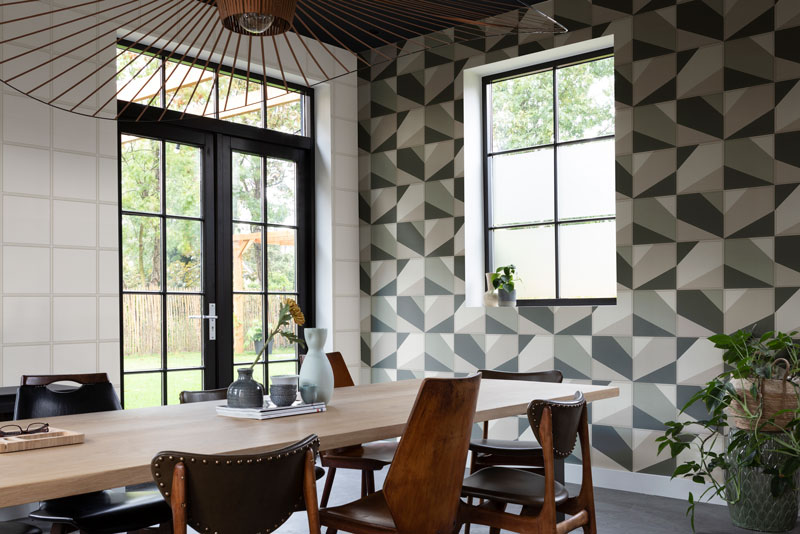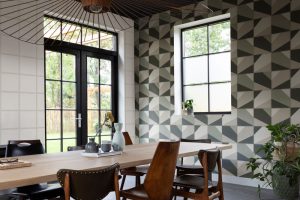 A variety of animal hides and skins were the inspiration for our colourful selection of wallcoverings. Shimmering eel leather in extravagant orange red, glamorous gold or multi-coloured shades of white and grey. Animal furs in wonderfully natural brown or soft cream white. Striking leather tiles with a graphic design in a wide range of colour combinations such as red-brown, pastel turquoise, aqua blue and petrol bring the Club atmosphere to your walls.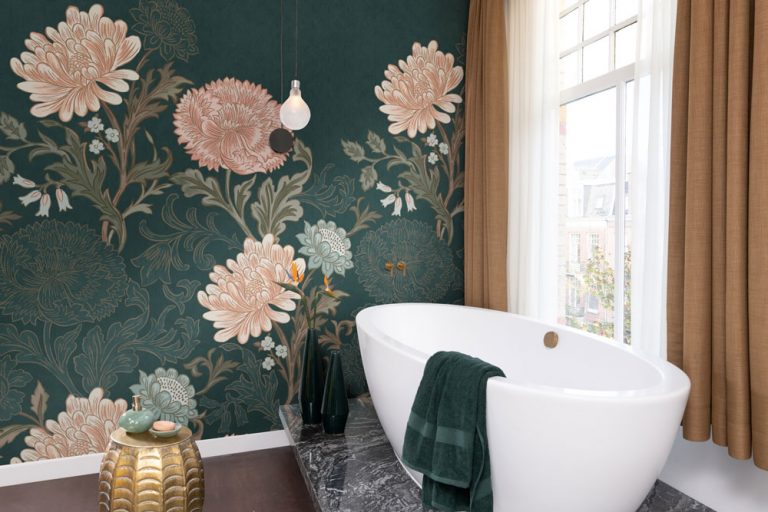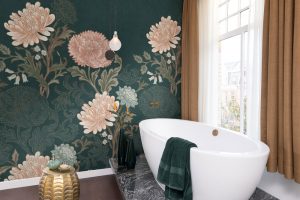 Salisbury:
Inspired by artist William Morris and the Arts and Crafts Movement, Salisbury incorporates everything that has class and conjures up a feel-good atmosphere. The selection of lush flower and leaf motifs is enormous. Carefully arranged, the bouquets create an inviting, cultivated flair – always genteel and understated. Salisbury also features graphic designs in its repertoire. Combined with the matching solid colour wallcovering, a country cottage is transformed into a stylish London loft.