Exotic
Welcome to paradise. Your own home.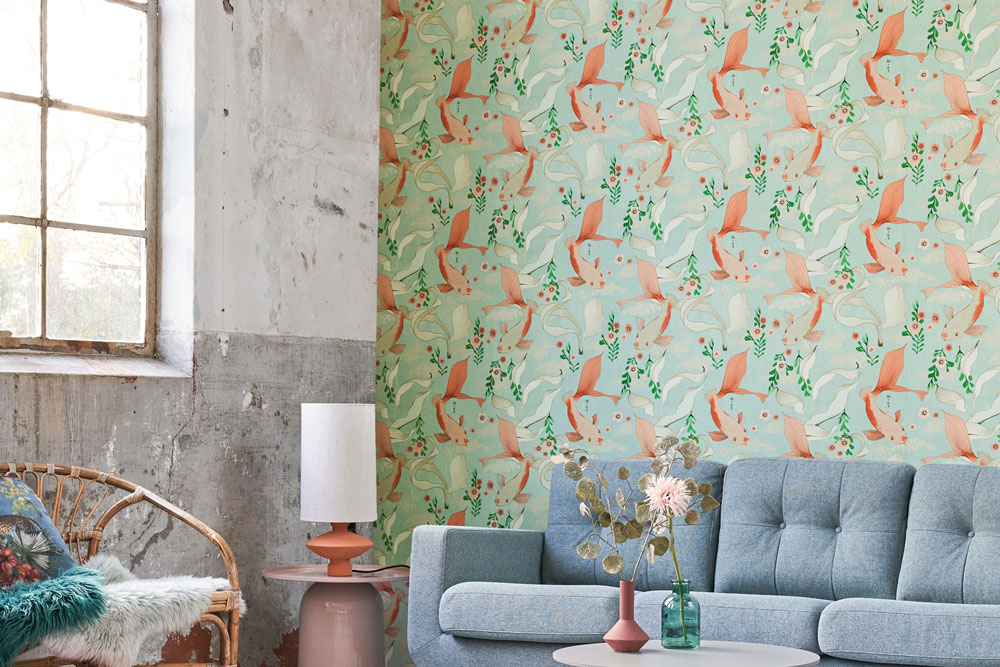 Do you love travelling to far-flung lands? If you fancy giving your space a summery feel and like seeing palms and cacti around the place, you'll find exactly the wallcovering you need here. Feel as though you've been transported to the jungle, and relax with that holiday feeling. Breezy, summery patterns and bright colours will excite your wanderlust and give your space a flamboyant, tropical feel. Flamingos strut along in the background.
There's no need to go to the ends of the earth. You can transform your own home into a holiday paradise, complete with a beach and palm trees. Immerse yourself in exotic climes without leave your own four walls.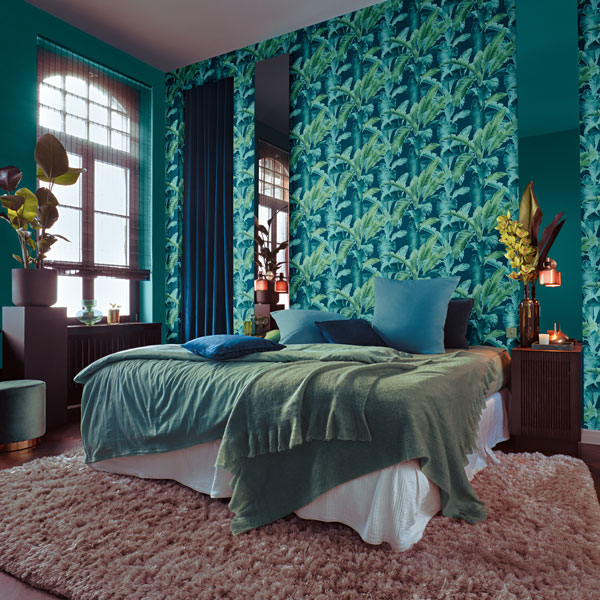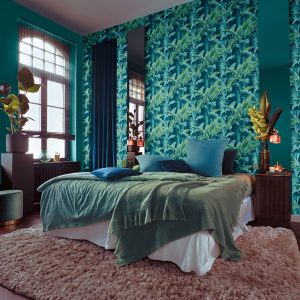 BARBARA Home Collection II:
What a splendid vista of green, violet or powdery blue. The second BARBARA Home Collection is entering another new season with strong colours and motifs, all guaranteed to work in your home. And no wonder: after all, we're talking about Barbara Schöneberger's favourite pieces, which have provided her with plenty of inspiration. There's her much-loved patchwork coat, for instance. Or her hallway carpet, which embodies the finest in vintage flair. You can look forward to a chic collection brimming with personality and charm, natural corners and modern edges – and enjoy kicking back beneath the palm leaves. Barbara Schöneberger wouldn't want it any other way.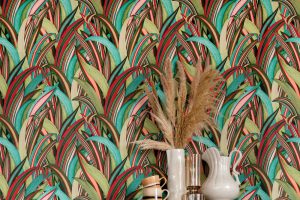 Amazing:
In this new collection, the Amsterdam design studio Onszelf has interpreted Japanese style in a very modern way. If you wish to add a touch of Asian lifestyle your home, look forward to a fine blend of urban shapes and traditional motifs. The hand-drawn designs create a powerful impression and there also some glittering metallic effects here and there. After all, a little glamour is always welcome.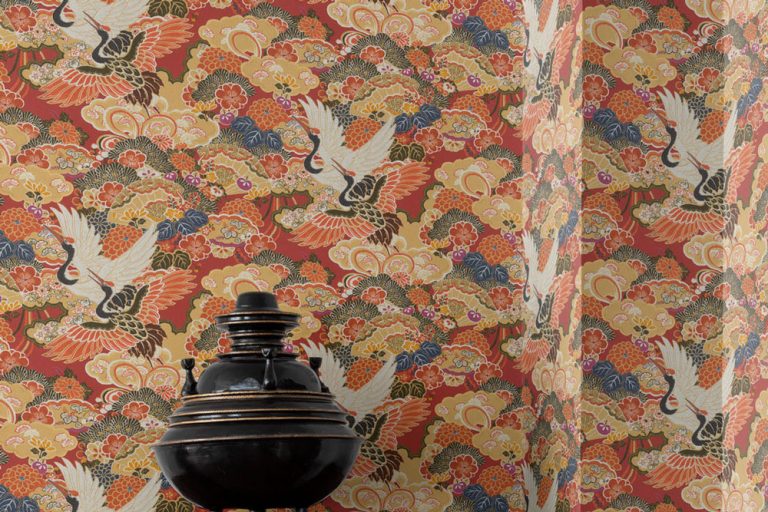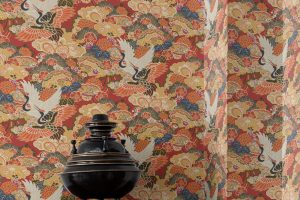 Kimono:
Calm, natural and aesthetically pleasing. It's no wonder that we have embraced the Japanese style of living for some time now. With the Kimono collection, you can now bathe your walls in shades of indigo blue, bright red and a wide spectrum of natural tones. Surrounded by clean lines and expressive artwork, we soon feel as though we are enjoying a Japanese tea ceremony.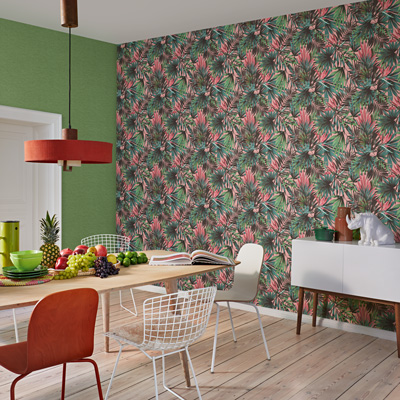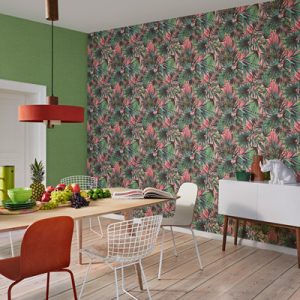 Freundin Home Collection III:
It's great when your best friend comes over. In the same way, this wallcovering collection is made up of a plethora of favourite designs for the home. You're bound to find the right pattern among them. Whether you fancy chic leopard print, romantic blooms, homely stripes or fresh palm fronds, each wallcovering design has its very own style. Nevertheless, they can also be mixed and matched with one another, as the colours go together. Natural shades go hand in hand with gleaming precious metals, while petrol blue, berry and orange meet subtle linen textures for a cosy heart-to-heart – after all, things are simply at their best when you get together.