Exotic
Welcome to paradise. Your own home.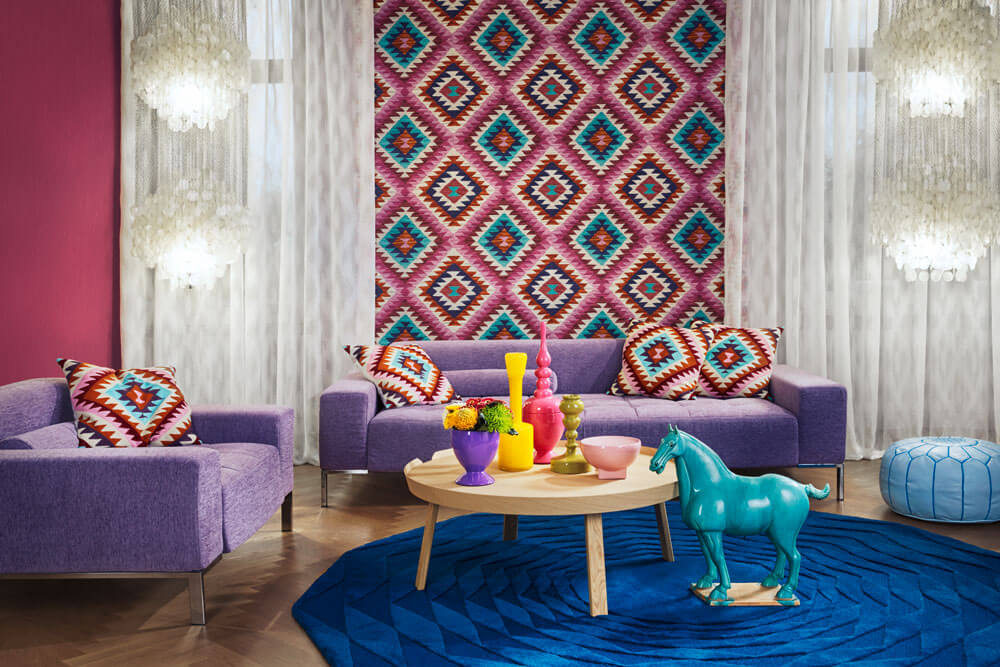 Do you love travelling to far-flung lands? If you fancy giving your space a summery feel and like seeing palms and cacti around the place, you'll find exactly the wallcovering you need here. Feel as though you've been transported to the jungle, and relax with that holiday feeling. Breezy, summery patterns and bright colours will excite your wanderlust and give your space a flamboyant, tropical feel. Flamingos strut along in the background.
There's no need to go to the ends of the earth. You can transform your own home into a holiday paradise, complete with a beach and palm trees. Immerse yourself in exotic climes without leave your own four walls.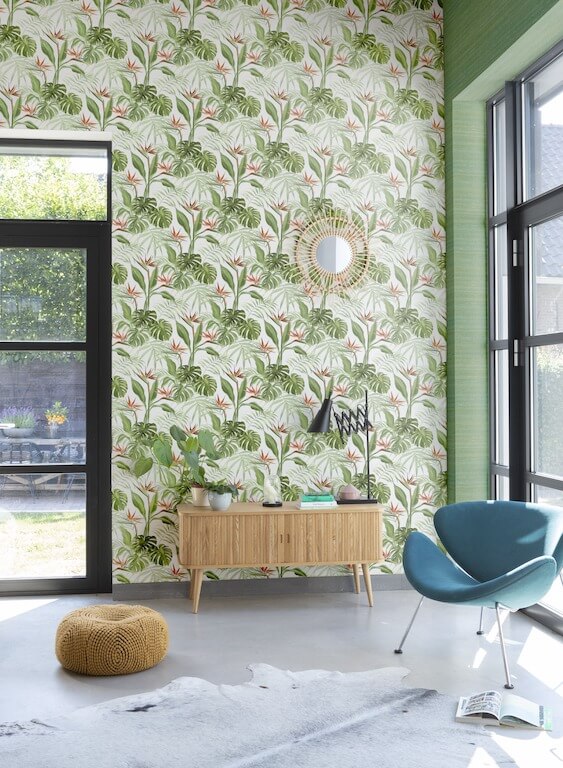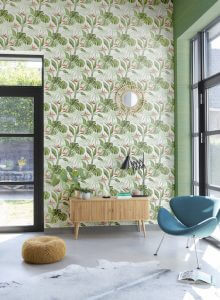 Mandalay:
Immerse yourself in an array of captivating Asian motifs that simply exude luxury. Natural floral patterns meet crocodile-effect designs in rich colours. Wood-look wallcoverings work perfectly with any room and create a cosy atmosphere in an instant. Tropical plants create a light, summery feel.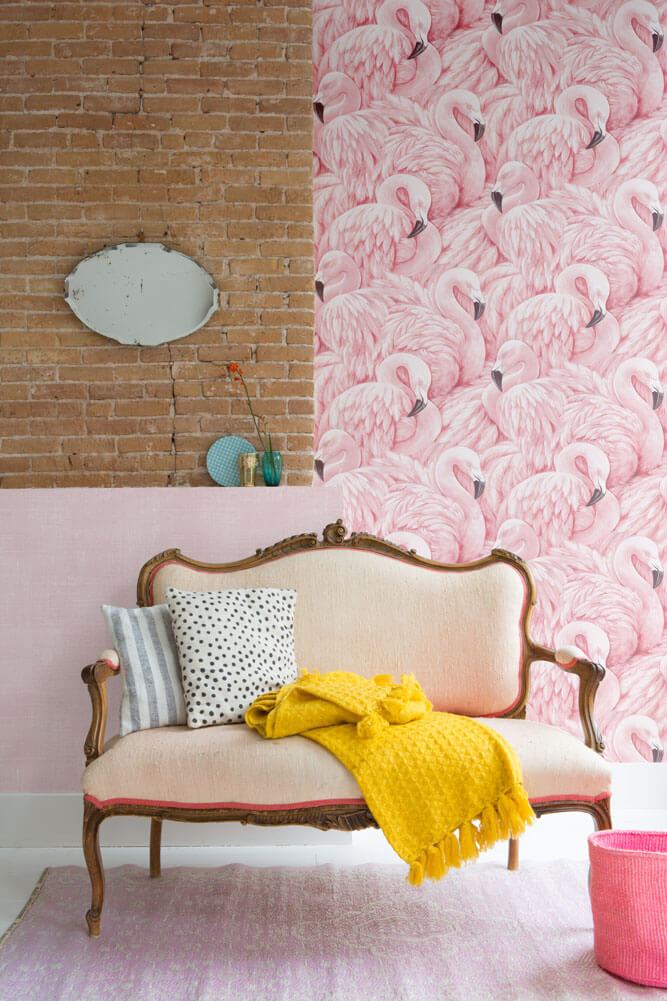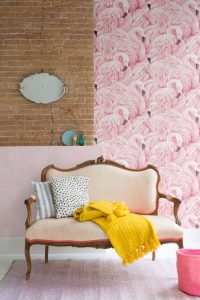 Lucy in the Sky:
Get the holiday feeling at home with this collection. Lush flower arrangements, colourful watercolours and abundant palms combine to colourful and eye-catching effect. Pink flamingos and bright parrots, meanwhile, bring a touch of the exotic to your space. Embrace these summery patterns and dream yourself away to your own holiday paradise.
b.b home passion:
Let Barbara Becker whisk you away to Africa. This is the original home of the upcycling trend, where old materials are transformed into new items. These designs are also infused with the ethnic look, replete with extraordinary pairings of colours and patterns. Bring the diversity and beauty of Africa to your own home with these colourful wallcoverings in pink, yellow and dark blue.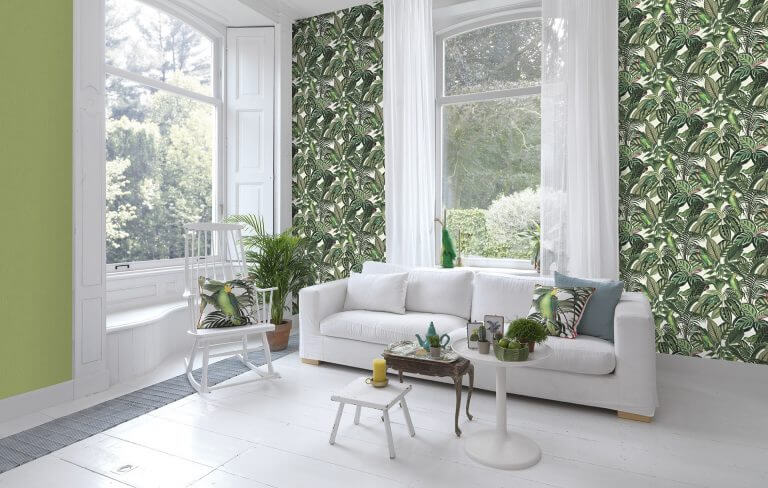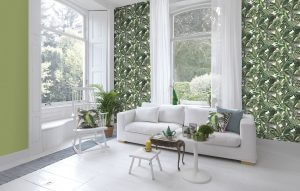 Freundin Home Collection II:
A burst of the tropics for your own four walls: this wallcovering, featuring strong, expressive colours and finely drawn plants, showcases the breathtaking beauty of nature. Prints with decorative, exotic plants bring a touch of paradise to your day-to-day surroundings.