Country House
Give your home a touch of rustic chic with country-house style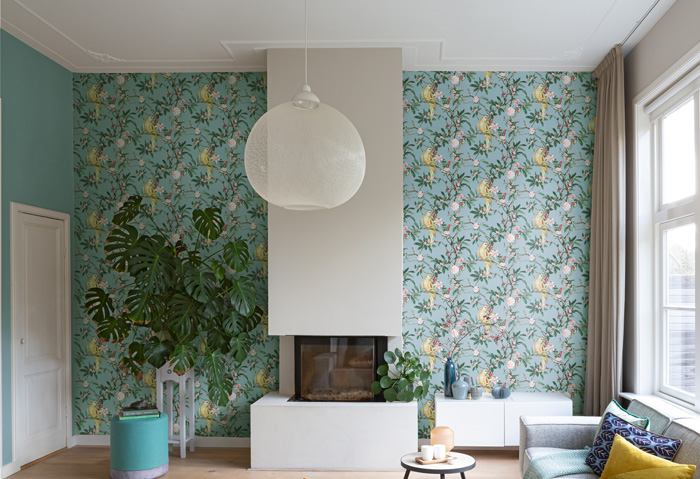 Do you love a feeling of rustic cosiness? These wallcoverings simply exude nostalgic charm. Wood-panelled walls, painted tiles and bricks all feature large here. The various collections showcase these materials and interpret them in a contemporary way. Add some fresh accents to your own four walls with country-house style colours like wool white and dark blue.
Punchy red and blue stripes and dots transform your walls into truly eye-catching features. Alternatively, immerse yourself in a world of natural colours and fresh pastel shades to suit your own taste.
Here you find collections with he country-house style: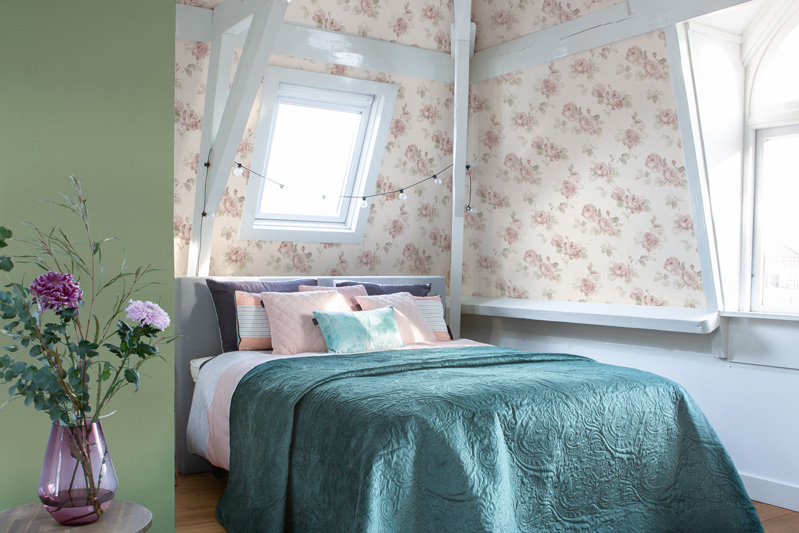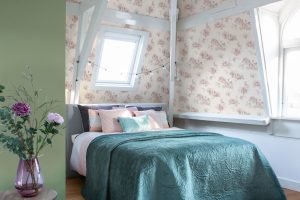 Poetry:
Hello daily grind, hello humdrum grey. Sometimes both seem depressingly routine. That's when it's time to turn up the music and use the power of art to transform your home into the loveliest place on Earth. And you're in luck: this collection has exactly the wallcoverings you need. The designs come in breezy pastel shades on a textured, fabric-feel background, guaranteeing a relaxed, cosy atmosphere. Pale pink, greyish blue, powdery beige and smoky green are all present and correct, stylishly paired with floral watercolours. A large block-striped design, a tendril pattern and a range of block-colour wallcoverings all add to the harmonious range of offerings – sheer poetry for your walls.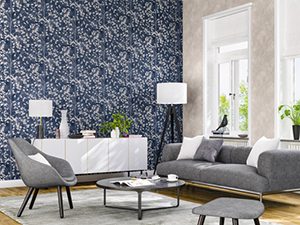 Finca:
Breathe in, recharge, enjoy nature. From now on you can do this from the sofa. Or from any other favourite place in your home. Because this collection brings us the peace and charm of Mediterranean oases.
Do you simply adore fine fabrics, natural designs and discreet luxury? If so, why not take it all home with you! The repertoire of the Poetry collection features a wide range of designs that are artistic and uncluttered – whether casual or elegant, in soft natural tones or striking petrol. Reading between the wallpaper lines you'll discover delicate leaf silhouettes, golden shimmers and woven-in ornaments. There's also a clear block stripe and colourful parrot motifs. Wonderfully inspiring!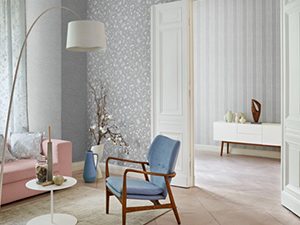 Freundin Home Collection III:
It's great when your best friend comes over. In the same way, this wallcovering collection is made up of a plethora of favourite designs for the home. You're bound to find the right pattern among them.