Classic Chic
Sophisticated. Elegant. Timeless: introduce classic chic to your home.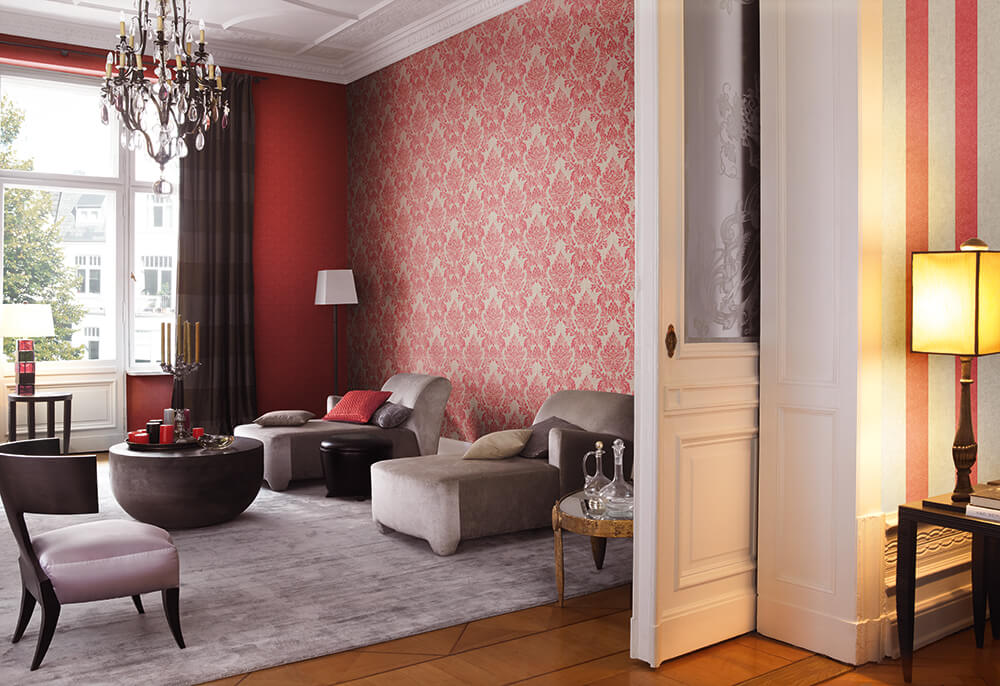 Are you a fan of exquisite materials? If your décor has a coherent style and exudes elegance and timeless charm, your walls need to look the part. Refined wallcoverings in unobtrusive colours are perennial classics. Of course, that doesn't mean that you can't also introduce colour accents, too. Shades of regal gold, bordeaux, forest green and dark blue all underscore the classic-chic look.
Your home is transformed into a haven of comfort, with just a touch of opulence. And if you want the ultimate in glamour, our collection also includes patterns with ornamentation.
Here you find collections in Classic Chic: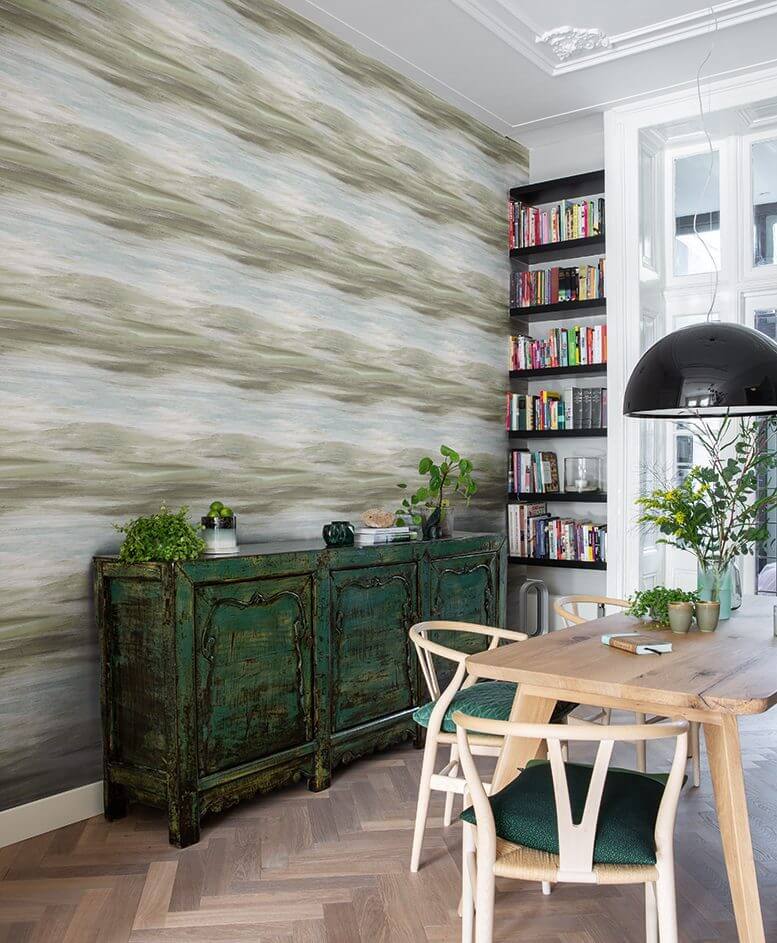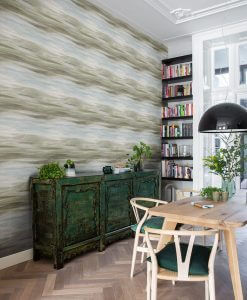 Poetry:
This collection has exactly the wallcoverings you need. The designs come in breezy pastel shades on a textured, fabric-feel background, guaranteeing a relaxed, cosy atmosphere. Pale pink, greyish blue, powdery beige and smoky green are all present and correct, stylishly paired with floral watercolours. A large block-striped design, a tendril pattern and a range of block-colour wallcoverings all add to the harmonious range of offerings – sheer poetry for your walls.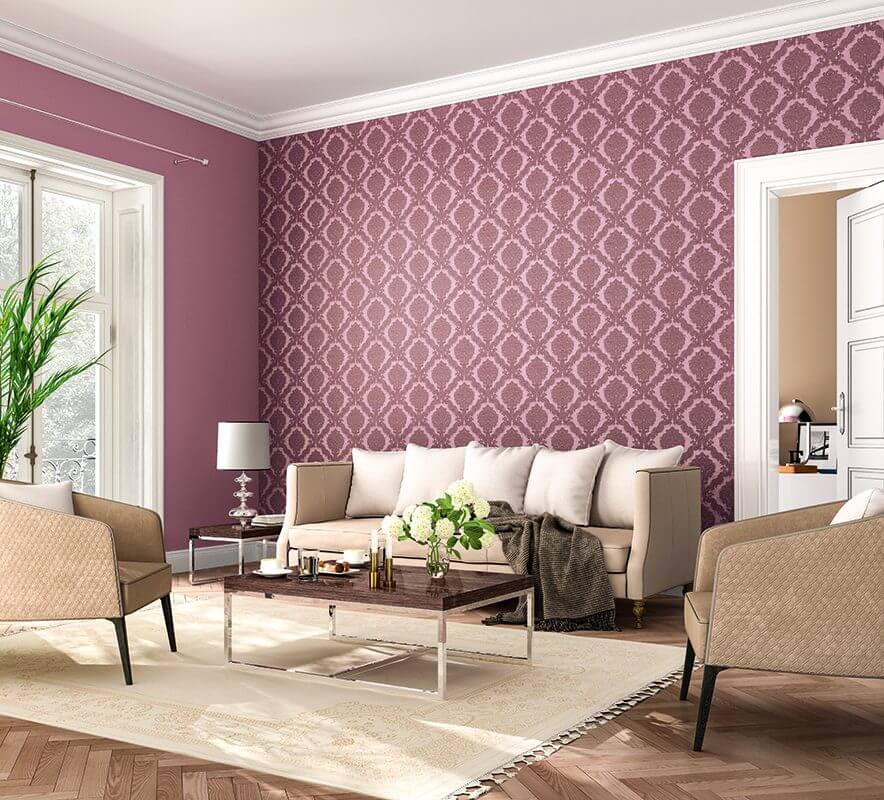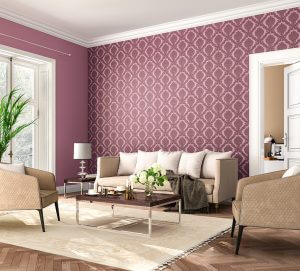 Trianon XII:
Fancy making your space into an everyday kingdom? Then it's time for a dash French charm with a soft sheen, along with opulent designs and magnificent patterns. This collection gives us the ultimate in royal elegance and Baroque splendour.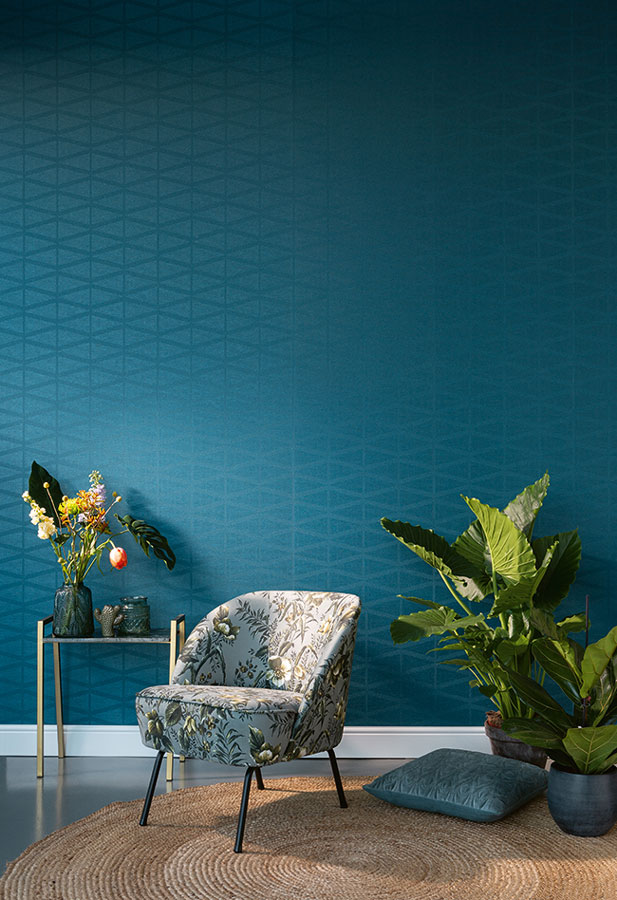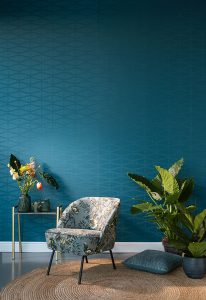 There are many sides to life in the city: it is modern, glamorous, vibrant, innovative and full of surprises. Yet wander away from the main streets, and you'll discover quiet corners, clean lines and pared-back designs. This collection brings the multifaceted feel of big-city life into your home.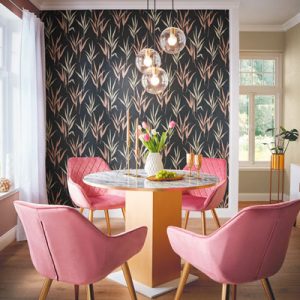 Glam
Ready to make a grand entrance at home? Then let's bring the curtain up on glitz and glamour, spectacular effects and glorious moments. The Glam collection has a bit more of everything: block stripes with shimmer particles, for instance, and 70s patterns with a deluxe touch. The designs look stylish and sophisticated, but never overdone.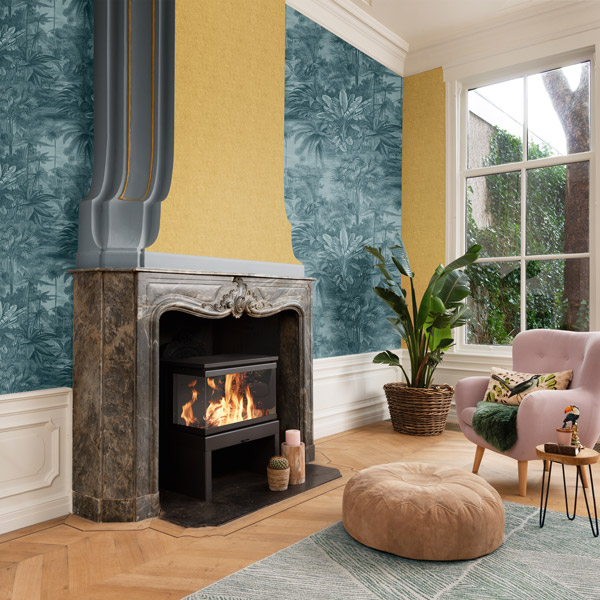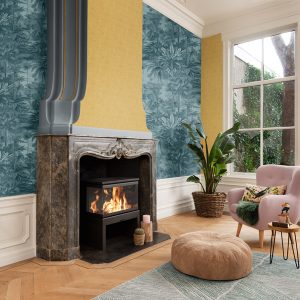 Kerala:
A dash of palatial opulence here, a touch of eastern flair there. Bring Indian style into your home. The Kerala collection offers a plethora of sensually soft wallcoverings. Sophisticated materials like brass, dark silver and shimmering mother-of-pearl catch the eye and can be found in various patterns.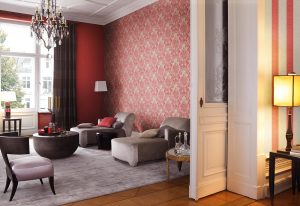 Via Trento:
Fancy injecting a bit of Italian flair into your home? This collection imitates Mediterranean charm to perfection. Delicate textures in different cream and sand tones are combined with wide, blocky stripes that provide something a bit different, in sophisticated mustard yellow, grey and sky blue. Glossy, outsize plaques and baroque ornamentation round out the effect. Simply bellissima!