Graphic
Clean lines. Linear design. Introduce graphic art to your walls.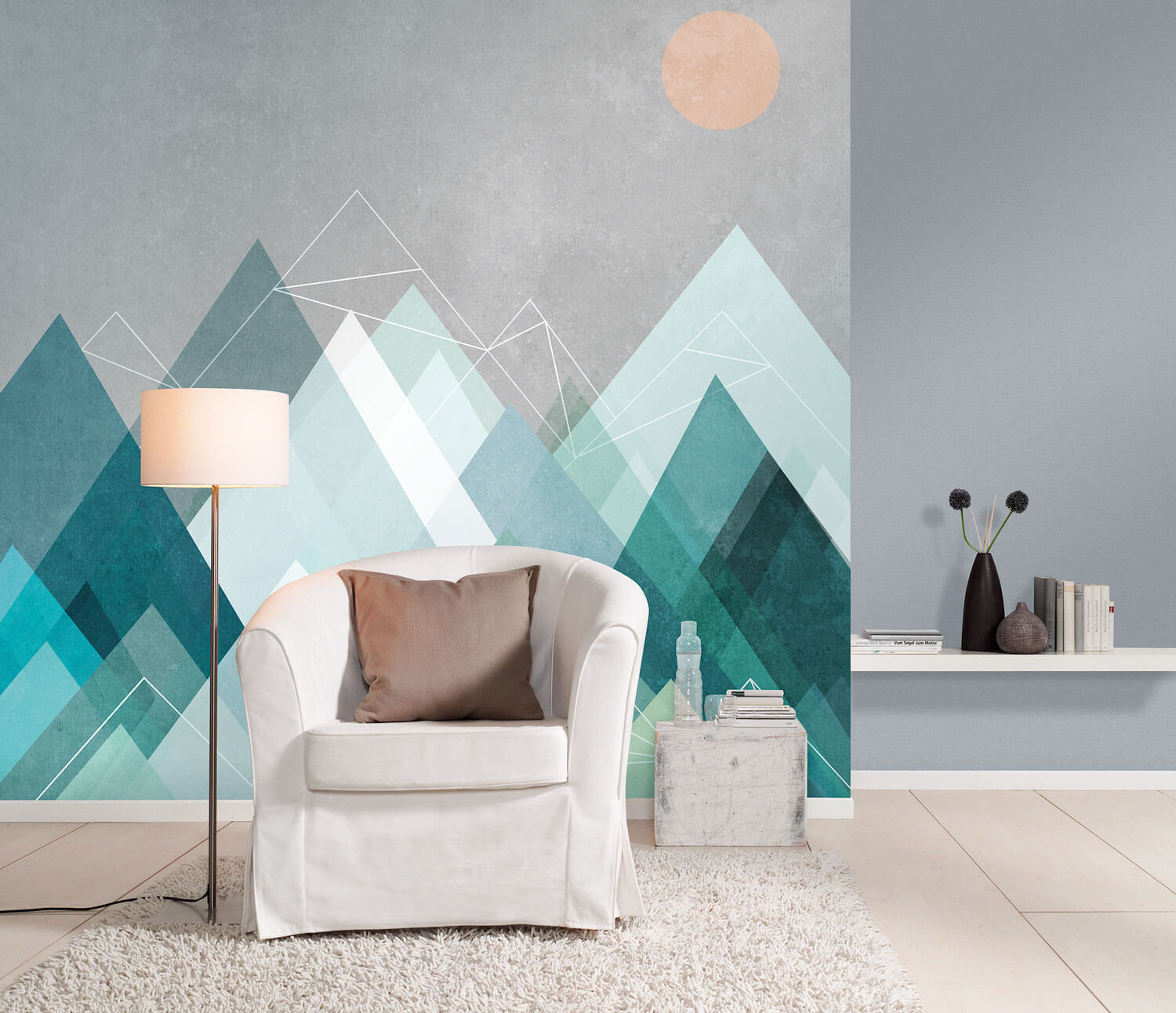 Are you after a pared-back look, but with a dash of something special? If you want your space to have an airy, minimalist and tidy look about it, then geometric designs are just what you need. Triangles, lines and clean shapes in restrained colour combinations transform your living area into a stylish sanctuary of design. Scandinavian elements make the perfect pairing. And there's no need to stick to a grey and white palette: brightly coloured elements break up the space and give it that certain something extra.
Dive into a world of modern art and the chic apartments around Hyde Park. Draw inspiration from young artists and take pared-back refinement to the next level.
Here you find collections with graphic art: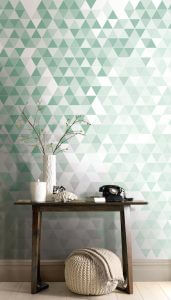 Young Artists:
This colourful collection features wallcovering designs from young artists who have given their creativity free rein. Cool black and white lines create a geometric effect within your space. Scandinavian-style triangle designs create new dimensions and are perfect for mixing and matching. Fans of graphic design will strike gold with this collection.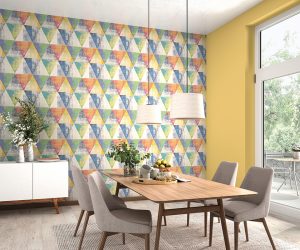 Hyde Park:
The Hyde Park collection comprises an array of modern graphic prints. Triangles come in a whole palette of colours, including red, green, blue, yellow and soft pastel shades. You can choose between high-impact, eye-catching designs or a subtle vintage look.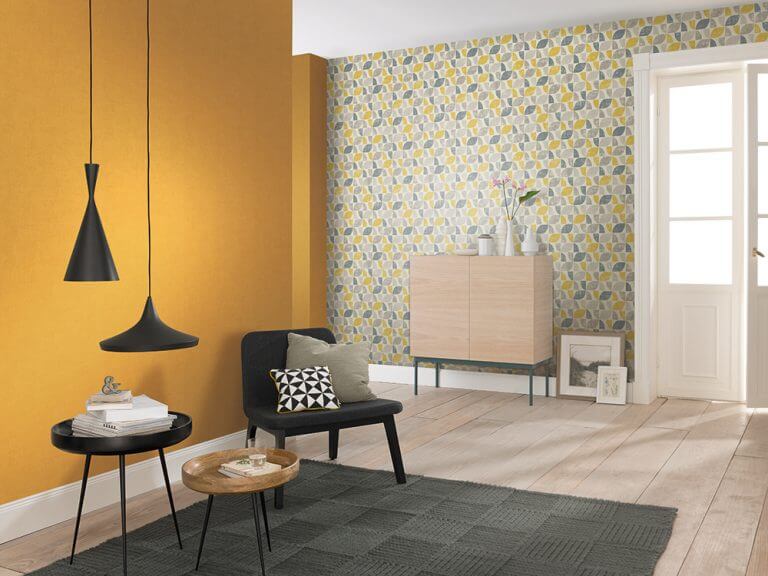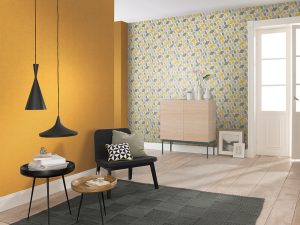 Modern Art:
Cool geometric prints and enticing colours conjure up a hip living style in a trice. Enjoy clearly defined shapes in delicate pastel tones with gold and silver accents. Vibrant graphic patterns are all the rage, creating modern or even oriental effects with a dash of ethnic flair.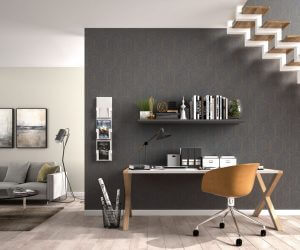 Cato:
Simple elegance, linear forms and charming colours are all present and correct in our Cato collection. These minimalist, modern patterns are just the thing to give your walls a refined Scandinavian style. The graphic designs are unfussy and pared back, while losing nothing in the way of sophisticated, subtle extra features. You'll find diamond decoration and geometric patterns threaded through with gossamer-thin silver and gold lines. It's that easy to infuse your living space with urban chic, no matter whether you're decorating small nooks or large expanses of wall.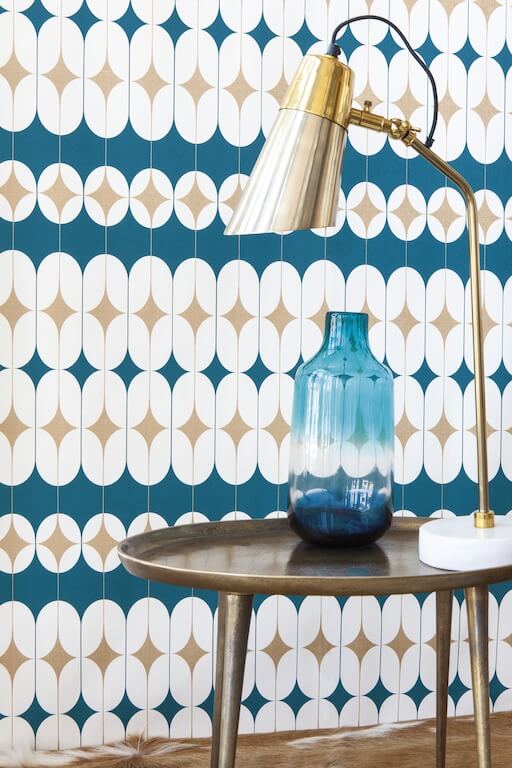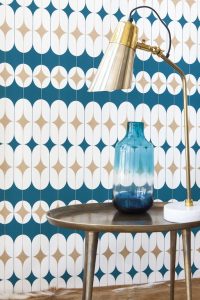 Most Fabulous:
Discover the modern nonchalance of the Dutch design studio Onszelf. Elegant lines and relaxed graphic patterns create the ultimate in Scandinavian home comfort. With a colour palette ranging from dark terracotta to petrol, pink, gold and silver, everyone can bring a little bit of Onszelf lifestyle home with them.